This is the season… for Whale Watching, Bird Watching, Kite Surfing in Los Cabos!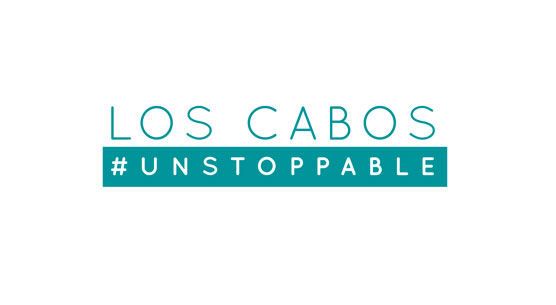 As the cold weather begins to set in throughout the US and Canada, the climate in Los Cabos could not be more inviting during the winter months. In addition to near perfect weather, the destination offers a long list of activities and events to enjoy in the month of December.
Looking for the perfect Christmas or New Year's Eve destination? Look no further than Los Cabos. The holiday season is a wonderful time to experience Cabo at its best. The hotels and resorts are beautifully decorated and the towns are vibrant with themed events and festivities. If you are planning a trip to Los Cabos during the Christmas holiday, be sure to check with your hotel or resort about what special events are taking place during your vacation.
Fast forward to New Year's Eve, the biggest party of the year in Los Cabos. Nearly every club, lounge and bar offers a fabulous event that travelers can enjoy and ring in the New Year – from Cabo Wabo to Passions at ME Cabo and everywhere in between. Not to be missed are amazing fireworks above Medano Beach in downtown Cabo San Lucas.
Foodies will be happy to hear that Los Cabos hosted an annual food & wine festival the first week of December; Sabor a Cabo (November 30 – December 6) offered a top-tier selection of the culinary world's finest chefs during a weeklong series of ticketed events highlighting the renowned regional cuisine of Baja California Sur and the wines of Mexico's celebrated Baja wine region.
This year's festival included the participation of world renowned chefs such as Dieter Koschina, No. 22 Chef in the World and Chef/Owner of Vilajoya Restaurant in Portugal; Vitor Matos of Largo do Paco Restaurant in Portugal; and Richard Sandoval, international restaurateur behind Richard Sandoval Restaurants (RSR) and Top Chef Master, among others. In addition to a week of amazing culinary experiences, Sabor a Cabo featured a concert by Grammy-winning Chilean rock/pop group La Ley. For more information, please visitwww.saboracabo.mx.
Each year in December, one of mother nature's most delightful signs of seasonal change occurs – the migration of hundreds of whales from the frigid waters of the arctic to the warm, calm waters surrounding the Baja Peninsula. And from now through March, there is no better place to view such a spectacular event than the beaches of Los Cabos. There are several ways to observe these magnificent cetaceans in their natural habitat. Many local tour companies offer whale-watching trips aboard all-weather inflatable speedboats, ensuring a comfortable and education ride while travelers learn about and experience these amazing creatures up close and personal, including Cabo Expeditions, Cabo Adventures and Sunriders.
This month is also prime bird watching season in Los Cabos. Birders and leisure travelers alike will enjoy the tranquil setting and beautiful scenery of Estero San Jose (San Jose del Cabo Estuary) where over 250 species of birds can be found and are protected by Mexican law.
For water lovers, December is a great time to travel to the tip of the Baja Peninsula. This month kicks off the surfing season along the Pacific Coast of Cabo. A popular spot for surfers is Cerritos Beach, located near Todos Santos, where surfers can enjoy world-class surfing conditions, great restaurants and on Sundays, live music. Also on the Pacific Coast, near Cerritos Beach is San Pedrito, known as a great surf and kiteboarding spot along with La Ventana and Los Barriles, on the other side of the Peninsula along Los Cabo's East Coast region. In January, Los Barriles becomes the home to the annual Lord of Wind competition, a 5-day kiteboarding and SUP (Stand Up Paddle Boarding) event. For more information, please visit http://exotikite.wix.com/lord-of-the-wind.
Looking for some "art therapy" on your next trip to Los Cabos? Every Thursday evening from now through June, San Jose del Cabo hosts an Art Walk where art galleries welcome guests to enjoy an evening stroll through the neighborhood while exploring a series of events including wine tastings, dinner and "meet and greets" with the artists. Galleries are open to the public year-round and feature work from acclaimed painters and sculptors including Sergio Garval, Luis Filcer, Jorge Marin and Mario Martin del Campo. To learn more about the Art District and Thursday Evening Art Walk please visit: http://artcabo.com.
Another weekly event in San Jose del Cabo is the Organic Farmer's Market, which takes place every Saturday from 9am to 3pm at La Huerta Maria in downtown San Jose del Cabo from November to May. To learn more about the market, please visit www.sanjomo.com/.
We have many updates to share with you in this special newsletter, ranging from hotel openings to activities and events available for you to enjoy on your next visit. We also invite you to visit our new websiteunstoppablecabo.com, a collaborative effort between the Mexico Tourism Board and the Los Cabos Tourism Board, to keep the travel community and our visitors informed.
Upcoming Events:
Los Cabos is thrilled to host the following events in the upcoming months – be sure to mark your calendar for your next visit:
Lord of the Wind Competition: January 15 - 18
Todos Santos Music Festival: January 15 – 17, 21 – 24
Todos Santos Art Festival: February 5-14
Cabo Comedy Festival: February 4 – 8
Los Cabos Half Marathon: February 7-8
San Jose Jazz Weekend: February 13 - 14
XV Rally National HOG Los Cabos: Loreto Harley Davidson: February 25 – March 1
Whaleman Los Cabos Triathlon: March 29
Airport Update:
Los Cabos is happy to announce several new international routes to the destination, launching in December 2014 and early 2015. Later this month, on December 20, Delta Airlines will launch a nonstop flight to Los Cabos from John F. Kennedy International Airport (JFK) on Saturdays, as well flights from Seattle and San Diego.
Spirit Airlines announced a new flight from Houston, which will launch May 7, 2015, while Mexico's Volaris airline announced new flights from Culiacan to Los Cabos, operating twice per week and the same route to La Paz four times per week starting March 29, opening up another route to Los Cabos from an important domestic market. In June 2015, Los Cabos will welcome a new flight from Baltimore (BWI) via Southwest Airlines.
Please note: it is recommended that you check directly with your preferred airline before booking your trip to Los Cabos to receive the latest information:
| | |
| --- | --- |
| INTERNATIONAL | |
| AIRLINE | DESTINATION |
| American Airlines (AA) | Dallas; Los Angeles, Chicago |
| Southwest (ASA) (SWA) | Denver; Los Angeles; Orange County; Portland; Seattle; San Jose California; San Diego; San Francisco |
| Delta (DAL) | Atlanta & Salt Lake City |
| Frontier Airlines (FFT) | Denver |
| US Airways (USA) | Phoenix; North Carolina |
| United Airlines (UAL) | Chicago; Denver; Houston; Los Angeles; San Francisco |
| Spirit Airlines (NKS) | San Diego |
| Virgin America (VRD) | San Francisco |
| WestJet Airlines (WJA) | British Columbia; Calgary; Edmonton; Vancouver |
| DOMESTIC | |
| AIRLINE | DESTINATION |
| Aeromexico (AMX) | Cd. Mexico & Monterrey |
| Interjet (AIJ) | Toluca; Cd. Mexico; Guadalajara & Toluca |
| Volaris (VOI) | Cd. Mexico; Monterrey & Guadalajara; Tijuana |
| Vivaerobus (VIV) | Culiacan & Monterrey |
| Magnicharters (GMT) | Cd. Mexico |
Beach Update:
Many of the beaches throughout Los Cabos actually benefitted from Hurricane Odile, which passed through in September. Some beaches – such as Palmilla and the beaches along the Corridor in San Jose del Cabo (from the Holiday Inn to Hyatt Ziva Los Cabos) – are wider and more spacious post-Odile. Also, the water around Los Cabos has been noticeably bluer, a common occurrence following a storm and cooling water temperatures.
It is important to note that Playa del Amor (Lover's Beach, located next to the Arch) is not yet accessible to travelers but can be enjoyed by boat or snorkeling/scuba diving in the area. Divers will be happy to hear that Hurricane Odile also unearthed two sunken ships to the ocean floor – one located near the Arch and the other in the East Cape -adding a new thrill to the already amazing diving conditions in Los Cabos.
Buried under more than 15 feet of sand, the ships were uncovered by the force of the waves from Hurricane Odile. Located near XX, one the ships - named Lundenberg – is of German origins and has been hidden for 30 years. The ship was carrying plaster from San Marcos Island in the Gulf of California in 1954 when it crashed against the rocks and sank into the ocean floor. The underwater conditions, due to currents and ocean depth, where the ship is located will create an artificial reef, making this an incredible diving experience for scuba enthusiasts.
Hotels & Resorts Update:
More and more hotels and resorts throughout Los Cabos continue to open their doors every week. Below please find an official list of hotel openings in the destination:
Currently Open:
Bahía Hotel and Beach Club

Barcelo Grand Faro Los Cabos

Best Western Aeropuerto

Cabo Villas Beach Resort & Spa

Casa Dorada at Medano Beach

Decameron All Inclusive Resort

El Encanto Inn

Fiesta Americana Grand Los Cabos

Grand Solmar Land's End Resort & Spa

Hacienda Encantada Resort & Spa

Holiday Inn Express Cabo San Lucas

Hotel California (Todos Santos)

Hotel Guaycura (Todos Santos)

Hotel Suites Las Palmas

Los Cabos Golf Resort At Country Club

Marina Fiesta Resort & Spa

Montecristo Estates by Pueblo Bonito

Playa Grande Resort & Grand Spa

Posada Real Los Cabos

Pueblo Bonito Los Cabos Resort

Pueblo Bonito Pacífica Holistic Retreat & Spa

Pueblo Bonito Rosé Resort & Spa

Pueblo Bonito Sunset Beach Resort & Spa

Quinta Del Sol

The Ridge at Playa Grande

Riu Palace Los Cabos

Riu Santa Fe

Royal Solaris Los Cabos

Sandos Finisterra

Secrets Puerto Los Cabos

Sheraton Hacienda Del Mar Resort & Spa

Solmar Resort

Tropicana Inn

Villa Del Arco Beach Resort & Spa

Villa Del Palmar Beach, Resort & Spa

Villa La Estancia Beach, Resort & Spa

Wyndham Cabo San Lucas
December 18
Holiday Inn Resort Los Cabos
December 22
Bel Air Collection Resort & Spa Los Cabos
February 2015
March 2015
Esperanza An Auberge Resort

One&Only Palmilla

The Westin Resort & Spa Los Cabos
April 2015
June 2015
Cabo Azul Resort & Spa (Javier's Restaurant is open and operational)
July 2015
Hyatt Place Los Cabos

Meliá Cabo Real
TBA:
The Resort at Pedregal

Dreams Los Cabos Suites Golf Resort & Spa

El Ganzo

Hilton Los Cabos Beach & Golf Resort

Las Ventanas Al Paraíso

Marbella Suites En La Playa

Marquis Los Cabos

Sirena Del Mar Welk Resorts

The Grand Mayan Los Cabos

Zöetry Casa Del Mar, Suites, Golf & Spa Resort
Sportfishing Update:
The successful 2014 sport-fishing season continued in Los Cabos with the conclusion of the Los Cabos Big Game Charter Boat Classic just last week. 340 anglers from around the world – including England, Denmark, Sweden, Australia, Canada, Ireland, Mexico and 25 states in the US - registered for the four-day event and fished on Los Cabos Charter Boats in hopes of winning $40,000 in cash plus trophies and prizes.
A total of 122 different charter boats from the East Cape, San Jose and Cabo San Lucas took advantage of the great conditions and the tournament received dozens of release photos including blue, black and striped marlin and sailfish. Several triple digit tuna hit the scales, along with quality wahoo and dorado. Many of the anglers experienced their first billfish release, "catch of a lifetime" or a tournament-placing fish.
Catching, photographing and releasing billfish is an amazing experience whether you're new to the sport or a seasoned veteran. Anglers in the Charter Classic enjoyed a great marlin bite with dozens of releases occurring during the event.
Golf Update:
The destination's golf courses sustained only minor damage and are bouncing back quickly. Below is a list of the courses that are currently open as well as the future openings scheduled for 2015:
Currently Open:
Cabo del Sol – Ocean & Desert Course
Cabo Real
Club Campestre San José
Cabo San Lucas Country Club
Chileno Bay
Diamante Dunes
Puerto Los Cabos
Querencia
Quivira
Future Openings:
Vidanta Golf Los Cabos- December 15
Palmilla – March 15
Two high-profile newcomers, Quivira Golf Club (designed by Jack Nicklaus) and Diamante's El Cardonal (Tiger Woods' first completed 18-hole course), are slated to open December 4 and 16, respectively. These two new venues will bring the destination's total course count to 14, qualifying Los Cabos as Mexico's golf capital.
Also, for the second year in a row, Los Cabos welcomed a select group of 20 major golf tour operators and wholesalers affiliated with IAGTO (International Association of Golf Tour Operators), an industry powerhouse that has partnered with the Mexico Tourism Board and is currently devising a Golf Tourism Strategy for Mexico focused on boosting golf visitor arrivals, for the Copa Los Cabos golf tournament. A unique celebration for key travel providers, the Copa Los Cabos took place from December 3 – 7 and included tee times on the destination's world-class courses, tours of award-winning hotels and attendance to the Sabor a Cabo food & wine festival.
Restaurant Update:
Nearly all of the restaurants throughout Los Cabos are open and operating normally. A notable newcomer to the Los Cabos food scene is Templo in Cabo San Lucas, from the owners of DOC, offering an innovative approach to dining by incorporating South American-style grilling, Asian wok preparation and a seafood-rich natural bar.
New to San Jose del Cabo is El Wine Shop, located near the Mega supermarket and a retail area known as Villa Valetina. Offering a wide selection of wines from around the world, with a special focus on California wines, and also known for serving some of the best coffee in Cabo.
As mentioned earlier, Los Cabos recently hosted the annual Sabor a Cabo food & wine festival from November 30 – December 6. This highly anticipated gastronomic event was the largest since the festival's debut in 2006 and for the first time in its history, included weeklong series of ticketed events highlighting the renowned regional cuisine of Baja California Sur and the wines of Mexico's celebrated Baja wine region. For more information or for tickets to this year's festival, please visit www.saboracabo.mx.
Activities & Tours Update:
The Los Cabos Tourism Board understands that activities and tours are an important part of the Los Cabos vacation experience. The following is a list of the activities currently in operation throughout the destination:
| | |
| --- | --- |
| ATV's | Rancho Carisuva, Rancho Tours, Amigos ATV'S, Cactus ATV, Wild Canyon |
| Buggys | Baja Buggys, Xtreme Adventures |
| Camel Tour | Cabo Adventures, Wild Canyon |
| Fishing | Picante, Pisces, Solmar, Silverados, Minerva, Tequila Fleet |
| Flyboard | Hydro Flyboard Los Cabos, Cabo Adventures |
| Horseback Riding | Rancho Carisuva, Camino Aventura |
| Mountain Bike | Cabo Adventures |
| Parasailing | Cabo Expeditions |
| Sunset Cruise | Sunrider, Cabo Adventures, Cabo Escape, Bucaneer Queen, Ecocat, Cabo Rey, PezGato, Oceanus, CaboMar, Tropicat, Princesa |
| SUP/Kayaks/Canoes | TIO Sports, Baja Outback, Baja Watersports |
| Snorkeling | Cabo Expeditions, Cabo Adventures, Sunrider, Rancho Tours, Princesa, PezGato, Tropicat, Cabo Escape |
| Scuba Diving | Cabo Expeditions, Cabo Pulmo, Manta Scuba Diving, Cabo Adventures |
| Swim with Dolphins | Dolphin Discovery, Cabo Dolphins |
| Zip Lines | Wild Canyon, Canopy Costa Azul |
| Tours to Todos Santos, Cabo Pulmo, City Tours, Tequila Tasting and Art Walk | Baja Outback, Cabo Expeditions, Rancho Tours, Tours Are Fun |
| Whale Watching | Cabo Expeditions, Cabo Adventures, Sunrider |
| Swim with Whale Sharks | Cabo Expeditions, Cabo Adventures |
Thank you for your continued support of Los Cabos and we hope to welcome you back to our piece of paradise in the near future. For more information, be sure to follow Los Cabos on Facebook, Twitter and Instragram @LosCabosTourism.
Los Cabos #UNSTOPPABLE