XX Council Session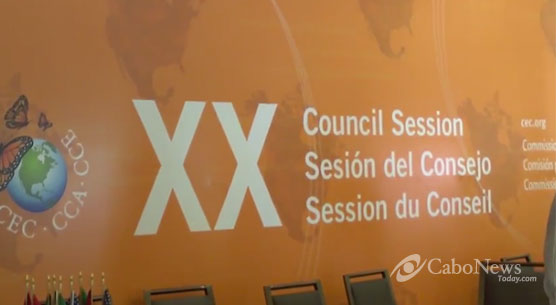 In opening the proceedings of the Twentieth Ordinary Session of the Council of the Commission for Environmental Cooperation (CEC), the Secretary of Environment and Natural Resources, Juan Jose Guerra Abud, said that 20 years after its creation, the Commission has important achievements but it is necessary to further strengthen priority issues such as the approval of environmental and forest fire fighting.
In this meeting, which ends on July 11, will address issues relating to the environmental sustainability of the North American economy, climate change by promoting low-carbon economy and environmental protection and health of citizens in the region.
The Mexican official was accompanied by the Acting Administrator of the Environmental Protection Agency of the United States, Bob Perciasepe, the Assistant Deputy Minister for International Affairs and Chief Negotiator and Ambassador for Climate Change, Dan McDougall, as well as the Executive Director of the CEC , Irasema Coronado and the Mayor of Los Cabos, José Antonio Agundez Montaño.
The event involved the delegations of the governments of Mexico, the U.S. and Canada, special guests, members of the Joint Public Advisory Committee (JPAC) of the three countries, nine members of the Mexican National Advisory Council under the Environmental Cooperation Agreement North America (NAAEC), and citizenship in the region.
The overall objective is to review the progress in the programs and activities of environmental trilateral cooperation in the framework of the CEC and guide future work. Note that in this Twentieth Session of the CEC Council is the first time that the current administration of the government of Mexico meets with representatives of the environmental sector in the United States and Canada, allowing to build a strategic relationship with openness, honesty and clarity of objectives, in order to position the CCA to meet the challenges that today's society demands of North America.
Abud War Secretary congratulated the North American community to realize 20 years of environmental leadership and offered his full support to sustain its success in the future and strengthen their work and impact in the region.