The Sabor a Cabo Wine & Art Walk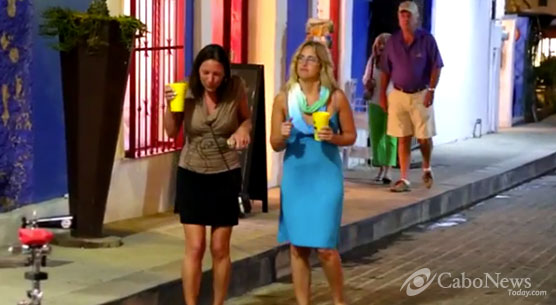 The Sabor a Cabo Wine & Art Walk took place on Thursday December 4, 2014.
An unforgettable evening was held at the well-known "Art walk," which usually takes place Thursdays from 5 to 9pm in the historic center of San José del Cabo.
The stops on the Sabor a Cabo Wine & Art walk consisted of 16 different restaurants of the area, all preparing their specialties. There were also16 wineries pouring their finest, and of course the local art galleries opened their doors to the public.
Visitors toured the best restaurants of San José del Cabo and the art galleries, along with a nice glass of wine, completed the ambiance.
Each restaurant prepared appetizers paired with wines for this extravaganza! It was an evening to remember filled with unforgettable experiences.
The main objective of the art walk is to provide a dynamic, clean, fun and safe environment to the local community and tourists visiting the area.