Cabo News & Updates September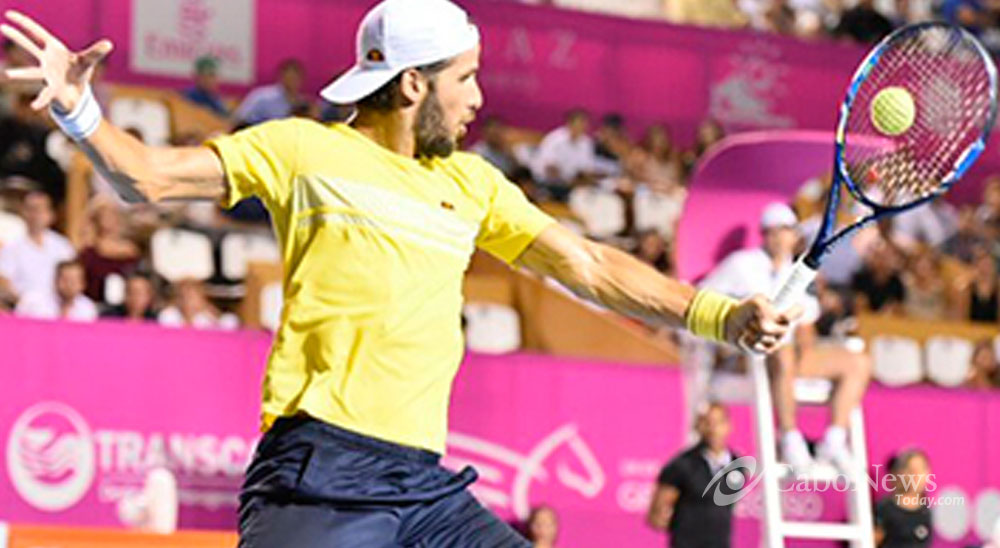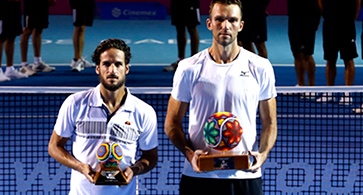 This summer, Los Cabos held its first Mexican Tennis Open Los Cabos, as part of the Pegasus Group and ATP World Tour circuit. A small number of cities in the world have the opportunity to host the biggest tournaments of the ATP World Tour, and Los Cabos is proud to have been added as a new destination for this prestigious tour. The tournament was held August 8-13 at the Delmar International School and the Sheraton Grand Los Cabos, Hacienda del Mar Hotel. Major international figures participated in the event, including the giant Croatian Ivo Karlovic (6.9 ft.), who won the final against Spanish player Feliciano Lopez. The locals, along with participating players and their families were pleased with the success of the event, and are excited to return next year.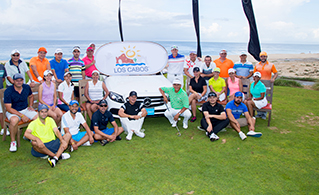 Continuing with sports, Mercedes Benz hosts its annual Mercedes Trophy Golf Tournament in Los Cabos, in which 80 Mercedes owning players compete. This year's tournament was held in June at Cabo Real golf course, and from August 19-21 the top three category finalists participated in the National Finals held at the Quivira golf course.

Los Cabos continues to grow and has seen a positive impact from the increase in air connectivity, which has further promoted tourism at the destination. Since its inception, InterJet has created a business model focused on high quality service to customers, with affordable prices that allow more travelers access to air travel at a greater number of destinations. The airline has one of the world's most advanced fleets, consisting of 65 aircrafts with services in 52 destinations, 37 in Mexico and 15 international. 

Being that Los Cabos is one of the most important destinations in Mexico and a pinpoint of international tourism, Interjet started operations to and from Los Cabos in June 2006 and today offers flights from the destination to Mexico City, Toluca and Guadalajara; completing 64 operations per week.
   
In addition to the growth of Interjet in Los Cabos, the destination continues to see increase in connectivity from other international carriers. Delta airlines announced the launch of a new nonstop flight from Los Angeles to Los Cabos starting in December 2016. The new route is scheduled to provide more connections to Los Cabos from other U.S. cities such as San Francisco, Las Vegas, San Jose, Portland and Seattle. The flight is now available for booking through Delta's website, and has a 160 seat capacity. In addition to this flight, Southwest announced they will also begin offering direct flights from Los Angeles starting next December. 

In part with a series of changes being made in nine out of 12 airports operated by the Pacific Airport Group (GAP), Martin Zazueta, Director of the San Jose International Airport for eight years, left to manage the airport in the city of Tijuana.

Francisco Villaseñor, from Puerto Vallarta, will take over for Zazueta and plans to use his knowledge of tourist destinations such as Puerto Vallarta to his advantage in making improvements for Los Cabos. He plans to continue the remodeling and expansion project of AISJC that was started during Zazueta's administration. 
Zazueta expressed his satisfaction in having met the goals and challenges, and is hopeful about the continued growth and success of the Los Cabos International Airport, that's set to break the record of four million passengers by the end of 2016.

Mark Your Calendars
 
8th Annual Tendencia Avenue Exhibition, Eduardo Chillida 
Belzunce Jul. 7-Sep. 7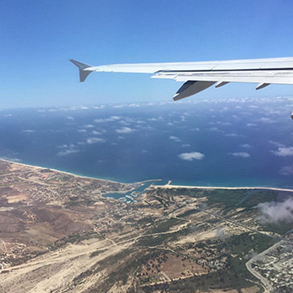 Los Cabos has spent several years putting forth efforts to support the development of local art with permanent exhibitions, with examples in San Jose del Cabo's Art District or in Cabo San Lucas with the Tendencia Avenue concept. Traveling exhibitions have been held at several of the destination's hotels with great success, as well. This year's exhibit, displaying the work of Eduardo Chillida Belzunce, will feature the artist's monumental work for 60 days and is open to the public at Luxury Avenue, Tendencia Avenue.

Mexico Independence Day, September 16
 

In addition to the festivities in the historical downtown of San Jose, several hotels will offer special events, including a tequila tasting at the Marquis Los Cabos. Daniel Nevarez, Marketing Manager of Tequila Clase Azul, will present on the history of tequila, its process and related culture. Guest will enjoy white tequila, reposado, aged, tequila and liqueur made with granada. The tasting will include traditional Mexican decor and local cuisine, along with a live mariachi band and Mexican games such as lottery and target shooting. 

Sheraton Grand Los Cabos, Hacienda del Mar Hotel will also offer a Mexican party with games, snacks and sweets for guests to enjoy. 

For more information, visit: 

www.marquisloscabos.com/default-en.html www.sheratonhaciendadelmar.com
Los Cabos Billfish, October 11-15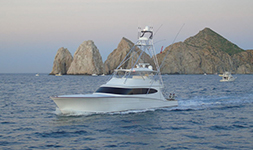 The traditional fishing tournament will be celebrating its 18th edition this year. It was the first tournament in Los Cabos to use cameras and technology to show the record of fish released, and is a pioneer in introducing a score of live fish; which allows participants and fans around the world access to what happens in the water and the weighing involved. The tournament brings together the best fishermen from around the world to compete for a grand prize of $750,000 USD.
www.loscabostournaments.com
Art of Taste, Food and Wine Festival, October 26-30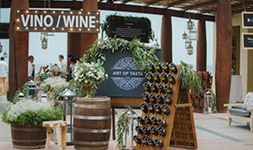 Adventurous foodies won't want to miss The Art of Taste, Los Cabos's annual food and wine festival featuring the Resort at Pedregal this fall. The exclusive, four day event offers demonstrations with internationally renowned chefs, tequila seminars with mixologists and tastings with renowned wine producers, among other unique experiences.
www.theresortatpedregal.com/specials/the-art-of-taste
Los Cabos 10th Annual VIP Summit, November 14-17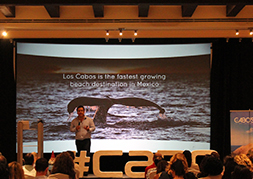 An annual event organized by the Los Cabos Tourism Board, Fiturca, it brings together the industry's best professionals including business partners, tour operators, airlines, hoteliers, tourism companies and speakers. This year's event is expected to achieve significant commercial agreements and continue positioning Los Cabos as a world class destination. The VIP Summit is considered one of the most important events in its field.
www.loscabosvipsummit.com

Cabo this season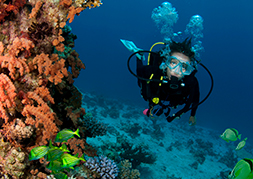 Diving at the Sandfalls
The Sand Waterfalls are an impressive phenomenon that can only be experienced in Cabo San Lucas. The falls are friction plates from North America and the Pacific that gave life to the San Andreas fault. The natural spectacle can be observed 30 meters under the sea, and can be found near the Cabo San Lucas Arch. The movement of the sand falls worth seeing and not a common site in other dives; with sand steps that take you down into the canyon and house a variety of tropical fish, stingrays and sea lions.
www.cabo-adventures.com

Snuba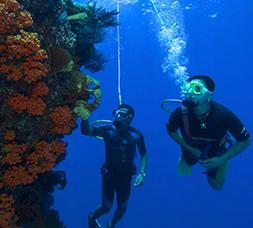 Discover the underwater beauty of the Sea of Cortes without being certified. Snuba is a fusion between diving and snorkeling that allows you to breathe underwater without the use of traditional diving equipment. A long hose is connected to a tank on the surface, providing air for respiration. With Snuba, you can travel up to 10 meters below the surface.

www.caboexpeditions.com.mx

Parasailing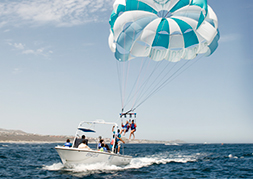 Enjoy Lands End, The Arch and Cabo San Lucas Bay from above on a parasailing tour. Sit back, relax and enjoy the view from up to 600 feet above, depending on the wind and water conditions. Parasailing is one of the great ways to see Cabo San Lucas from the air.

www.caboexpeditions.com.mx

Bungee jumping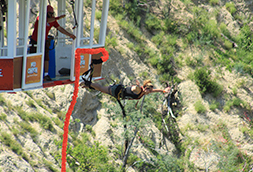 One of the most extreme adventures is bungee jumping in a stunning canyon surrounded by the desert of Los Cabos. A rubber band that stretches up to 12 meters long, and extends to more than 48 meters is attached to a gondola from which adventurers jump. It's a free fall you'll never forget! 
www.wildcanyon.com.mx

Did you Know...

Sabor a Cabo is a successful event that began 11 years ago as a gastronomic festival with an altruistic mission, in which the proceeds are given to the fire department in Los Cabos. Since its establishment, it's been widely supported by the local community. 

Due to the dedication and discipline of Sabor a Cabo's founding members and the president of Canirac, this gastronomic festival has in turn continued to grow year after year, into a proper tourist attraction at the destination. The enthusiasm of participating chefs is a major part of the event's success, with dishes that vary extensively year after year making it a gastronomic event unlike any other. 

This year's big event will be held on December 10, at the Sculpture Garden in Puerto Los Cabos. It will involve 50 local restaurants and a musical performance of the popular rock-pop Mexican group, Maná. It also seeks to give another firm step in spreading Sabor a Cabo to a national and international level, thereby generating a more significant economic impact for Los Cabos.
www.saboracabo.mx
 
Culinary Corner
Agua by Larbi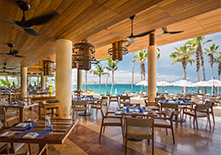 Moroccan Chef, Larbi Dahrouch, presents a seasonally oriented menu with offerings that that change depending on the season's fish and fresh produce. Agua is located within the One & Only Palmilla, a beautiful hotel with spectacular views of the Bay of San José. The restaurant's decor, and extraordinary dishes are presented interactively in an open concept kitchen that includes homemade tortillas, authentic mole, guacamole, and ceviche, specially created by Larbi. 

Address: 
Hotel One & Only Palmilla, Carretera Transpeninsular Km 7.5, Center, 23400 San José del Cabo, BCS,
Tel. 624 146 7000

www.oneandonlyresorts.com/one-and-only-palmilla-los-cabos/cuisine/agua-by-larbi

El Farallon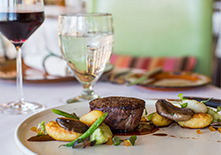 Located within the Resort at Pedregal, El Fallaron sits atop a cliff and is one of the most desirable dining spots in Los Cabos right now. Chef Gustavo Pinet, serves up the freshest catch of the day and the restaurant's seafood experts help guide your dinner selection with the perfect pairings. 

Address: 
Hotel The Resort at Pedregal, Camino del Mar 1 Cabo San Lucas BCS | CP 23455 Mexico
Tel. 624 163 4350 

www.theresortatpedregal.com/ diningsite/elfarallon
 
Pitahayas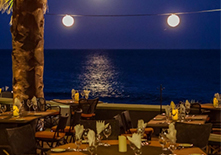 German Chef Volker Romeiker, leads this restaurant that has become a favorite in the region due to its menu, which combines a mixture of Chinese, Japanese, Thai, Korean, Malaysian and Filipino influences. Located under a palapa magnificent, Pitahayas has a large terrace overlooking the Sea of Cortes, a lounge style bar and a private lounge. 

Address: 
Sheraton Grand Los Cabos, Hacienda del Mar Hotel, Transpeninsular Highway Km 10, Lot D Cabo del Sol, Cabo San Lucas, BCS
Tel. 624 1458010 

http://www.pitahayas.com