Cabo news & updates: February 2017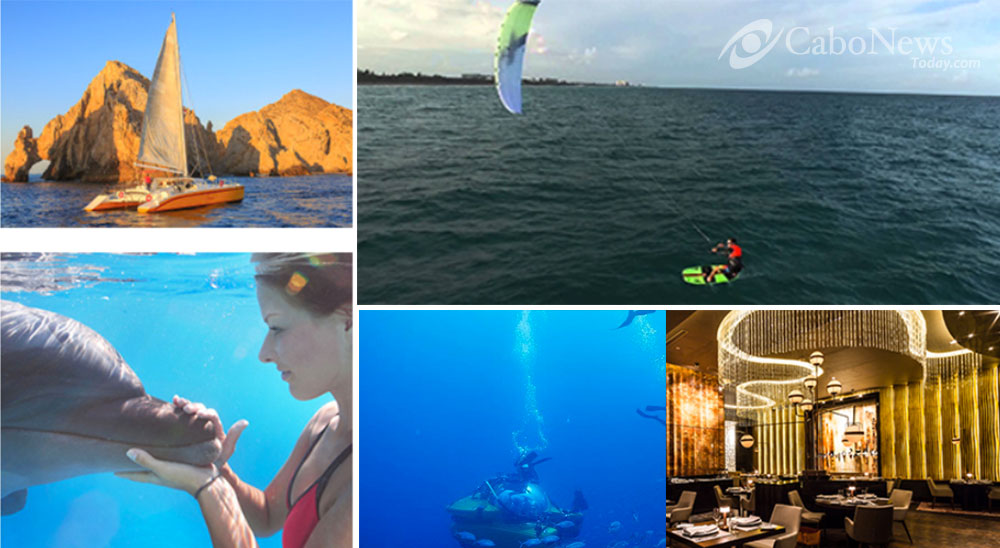 Los Cabos is known as a place where you can "Discover Los Cabos, Rediscover Yourself." Blessed with amazing views overlooking two seas, this magical destination is simply the best­of­the­best when it comes to providing visitors with personal enjoyment and a sense of romance. Los Cabos tops all of Mexico's beach resorts in the number of world­class hotels and resorts with signature restaurants, luxurious spas and a spirit of romance. This unique combination of excellence makes Los Cabos the perfect choice for love and romance throughout the month of February.
CABO NEWS & UPDATES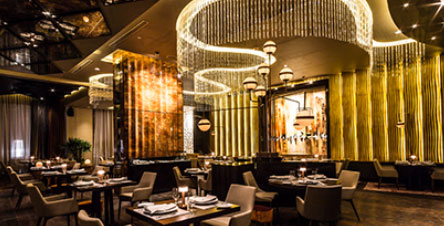 Los Cabos' newest restaurant Cocina de Autor at the recently opened Grand Velas Los Cabos has been named among CNN's best new restaurants for 2017. Two Michelin star Chef Sidney Schutte heads up the fine­dining establishment with rising star Chef Vincent Colauto. Utilizing European techniques and the freshest Mexican ingredients, Shutte's menu offers up eight courses with wine pairings nightly. The Cabo team joins the ranks of illustrious chefs Mikel Alonso and Bruno Oteiza who head up the restaurant in sister property Grand Velas Riviera Maya.
For more information and reservations, please visit
On Saturday January 21, the Los Cabos Marathon, Beat the Sunset, was held. Starting with the mini marathon in which 477 children participated, the marathon took runners from the Rodrigo Aragon Ceseña Auditorium, through the town's central avenue and the Idelfonso Green. For the adults, the route went out to the San José 78, through part of the transpeninsular, around to Chileno and continuing along the hotel zone to finish in downtown San José del Cabo.
The men's 42 kilometer competition results were as follows: in first place Stephen Kibet, with a time of two hours, 45 minutes and 28 seconds; second place, the cabeño Luis Alejandro Garcia Rangel, with a time of three hours five minutes and 41 seconds; and third place to Roberto Hernandez Contreras, with three hours, seven minutes and 45 seconds.
While in the women's category the first place went to Ruth Jepkoech, with three hours, five minutes and 11 seconds; second place went to Rebecca Jelagat, with a time of three hours, ten minutes and 57 seconds; and third was Eunice Kavuu Kiilu three hours, 15 minutes and 21 seconds.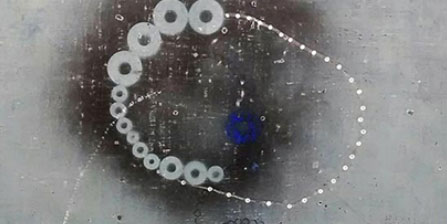 From January 12 to 19, San José del Cabo's Gallery Art District held a special exhibition titled "Reminiscence" by Latin American artist Eduardo Mejorada at the Patricia Mendoza Art Gallery. The exhibition featured a collection of Mejorada's most recent work, which focuses on abstract, visual elements such as nests, boats, and organic bodies including seeds and flowers; which are common themes in the artist's paintings.
For more information on his paintings, visit
www.patriciamendozagallery.com
The seventh annual Lord of the Wind Kiteboarding Contest took place from January 17 to 22 in Los Barriles, Baja California Sur. BCSPORTSMX AC (Baja Sports Mexico) and the Rotary Club of Los Barriles worked together to make the Lord of the Wind Kiteboarding Contest a premium community event. This five­day event showcased some of the best athletes in the world, In first place in the men's open division going to Frenchman Julien Kerneur. Second place in the open division went to Mexican athlete Mac Skaggs, and US athlete Chip Wasson placed in third.
In the women's category, American Cynthia Cynbad Brown placed first in the master division. Second place went to American Rachel Callahan and third to Justi Vonada, another American athlete of the open division.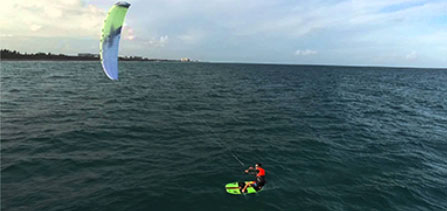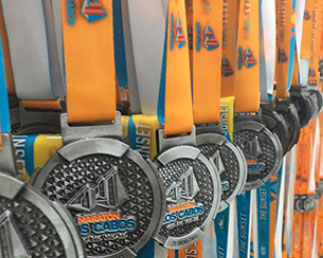 The International Alfonzo Ortiz Tirado 2017 Festival was held in Los Cabos from January 25 to 27. The Promotional Foundation of Lyrical Music in the State of Sonora A.C. presented an opera gala with singers from the Taller de Opera de Sonora, which was created by the foundation to promote opera and the arts in the area. The concert featured young singers interpreting famous opera ensembles and included Eloisa Molina, Marcela Ung, Brenda Santacruz, Jael Rubalcaba, Vianey Lagarda, Nadia Lamadrid, Brenda Cordova, Ernesto Ochoa, Christopher Roldan, Everardo Tanori, Luis Castillo, Hector Acosta, Anahi Gomez and Eva Lugo. A spectacular combination of opera singers, pianists and music directors.
For more information, visit
www.festivalortiztirado.gob.mx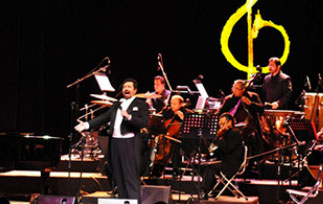 MARK YOUR CALENDAR
LOS CABOS HALF MARATHON, FEBRUARY 12, 2017
The Los Cabos Half Marathon offers one of the most scenic routes in Mexico taking you through Los Cabos' history and beautiful natural surroundings. The marathon takes runners from San Jose del Cabo's historic downtown into the hotel region and the astonishing Puerto Los Cabos Marina. The race will start at 7 am at the main square Plaza Mijares and continue onto the main Boulevard Mijares, which leads to the Paso San Jose and continues onto Puerto Los Cabos and back across the marina and the Playita town.
For more information on registration, please visit:
SAN JOSE JAZZ WEEKEND, FEBRUARY 17 TO 18, 2017
For its fifth consecutive year, San Jose Jazz Weekend will take place from February 17 to 18 from 5 pm to 11 pm in the Plaza del Pescador in San José Paseo of San José del Cabo. This popular event features local, national and international artists. In recent years, San José Jazz Weekend has received more than 5,000 attendees, both visitors and locals, who come to enjoy the family atmosphere along with food and drinks from local restaurants, bars and shops in the square. The event has continued to grow each year delighting the local community and its many visitors and has featured many talented musicians and artists that make the event a staple of the winter season in Los Cabos.
For more information, please visit: www.sanjosejazzweekend.com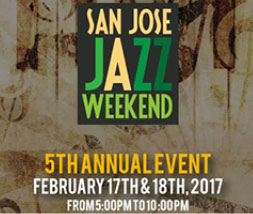 TODOS SANTOS ART FESTIVAL, FEBRUARY 21‐28, 2017
The Todos Santos Art Festival is a yearly, week­long celebration of Mexican culture that typically features live music, dance and theatre performances, painting and drawing exhibitions, lectures on local environmental and social issues, piano and poetry recitals among other events. Artisans from all over Mexico also set up shop next to the church and sell their crafts.
For more information, please visit:
TODOS SANTOS‐LA PAZ FILM FESTIVAL, MARCH 1‐5, 2017
The Todos Santos­La Paz Film Festival was founded by Sylvia Perel in 2004. A resident of Todos Santos, Perel was a director the Latino Film Festival in San Francisco, California and the Latin Film Festival in Redwood City, California. This year's 14th annual event, will bring together local and international films to Todos Santos and La Paz, with a special focus on the Mexican and Baja California film industries.
For more information on films and special guests, please visit
www.facebook.com/FestivalCineTodosSantos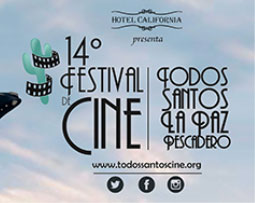 "HOMENAJE A VAN GOGH," FEBRUARY 9 TO MARCH 7, 2017
Luis Filcer, 89 year­old Mexican expressionist painter, brings his work to San Jose del Cabo's Gallery Art District this month. Born in 1927, Filcer's family fled the Ukraine during the Russian Revolution, moving to Mexico city where he grew up. His interest in painting came at an early age, and has been strongly influenced by Van Gogh's life. Filcer's work focuses on the struggles of everyday people, and has been displayed at exhibitions in various countries around the world.
For more information on his visit to San Jose del Cabo and his work, please visit www.artcabo.com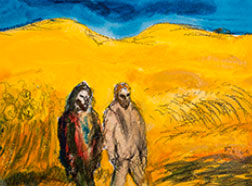 CABO THIS SEASON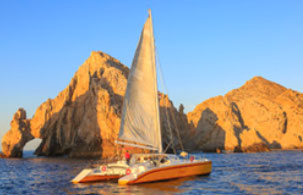 TROPICAT JAZZ & WINE CRUISE
There is no better way to take in the natural surroundings of Los Cabos, than aboard a sunset cruise with Pez Gato Company. Join the company's Cabo Jazz & Wine Sunset Cruise aboard the Tropicat and sail away into the Pacific. Cabo's most luxurious sailing catamaran features contemporary jazz music, an international bar serving premium wine and cocktails as well as hors d'oeuvres. Tours depart at 5 p.m. during the winter months, and take guests through a two hour sail along Cabo's coast.
For more information, please visit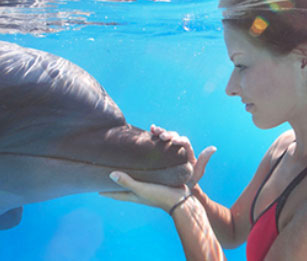 SIGNATURE SWIM WITH DOLPHINS
One of the greatest experiences in Los Cabos, is a chance to swim with dolphins at Cabo Dolphins through Cabo Adventures. Join the team at their centers in San Jose del Cabo and Cabo San Lucas to experience the magic of swimming with these wondrous creatures. Cabo Dolphins offers a wide range of interactive programs made for kids and adults alike, such as their signature swimming adventure, dolphin kid's programs, trainer for a day and more. Feed the dolphins, watch them perform their signature tricks and enjoy your very own belly ride.
For more information, please visit
http://www.cabo­adventures.com/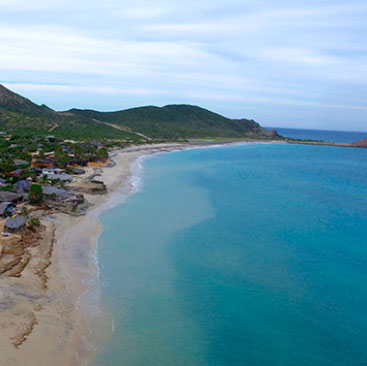 DID YOU KNOW...
Cabo Pulmo is located just 60 miles north of Los Cabos and is home to the National Marine Park on the east coast of the Baja California Peninsula. This jewel of the east cape region stretches five miles from the northernmost tip called Pulmo Point, to the southernmost tip, Los Fraller. It is surrounded by undeveloped desert and stunning mountain ranges, along with the pristine beaches of Cabo Pulmo Park where one of three living reefs and the only hard coral reef is in North America.
For many years this precious area went unprotected, but through the efforts of the Cabo Pulmo community in 1995, it has been designated a National Marine Park by the Mexican government. Both Mexican and American residents have committed to the protection of the marine environment and have began promoting sustainable fishing practices.
For more information, visit
CULINARY CORNER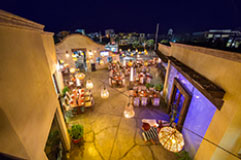 LA PINTADA
The new fresh option from Edith's Group, La Pintada, is the third establishment from the owners of famous Los Cabos restaurants Edith's and The Office. After 25 years of research, Chef Edith Jimenez is sharing dishes that the families of South Baja have enjoyed for more than 300 years and blends them with the flavors of Mexico's mediterranean cuisine. The menu features seafood dishes such as ceviche and tuna tartar, along with pizzas, a variety of appetizers, desserts and more.
For more information and to make a reservation, please visit
lapintada.mx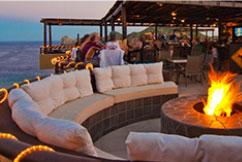 BAJA BREWING
Baja Brewing Company was started in 2006, when Colorado native Jordan Gardenhire visited Los Cabos and fell in love with the area. The company officially opened its doors in 2007, and has been crafting local beer ever since. Three cantinas throughout Los Cabos offer a range of authentic beach and city settings where visitors can relax and enjoy the Cabo life with beer and an extensive menu of Mexican­inspired dishes. Find everything from pub fare, including Shepherd's pie and burgers, to staples such as wood­fired pizzas, salads and upscale cuisine created with freshly­caught fish. The Cantinas also feature a lineup of live music, keeping the energy going each and every night.
For more information, please visit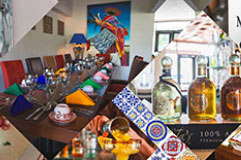 TENANGOS PALMILLA
Tenangos Cigar & Bar explores the magic and colors that embody the rich cultures of Mexico. Housed at the Shoppes at Palmilla, the restaurant focuses on preserving Mexico's authentic recipes and cuisine; encompasses the gastronomy of every corner of the country. Enjoy a cozy, colorful space with friends and typical Mexican entrees or opt for the refreshing terrace with views of the Palmilla Golf Course and Sea of Cortes. The restaurant also features a bar where guests can enjoy classic cocktails made with mezcal, tequila and herbs picked fresh from the on­site organic garden.
For more information, please visit