The Wine and Cheese Festival by Sheraton Hacienda del Mar, Spa and Resort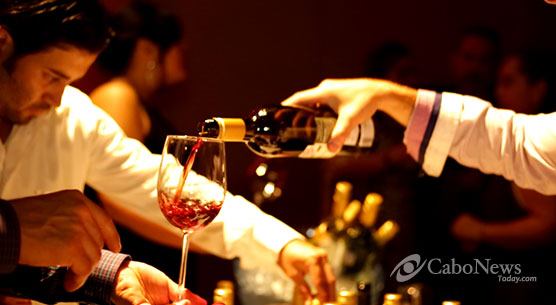 The event was hugely successful. Some of the proceeds went to benefit Albergue #30 profesor Gonzalez Gonzalez located at The Candelaria. With over 550 people gathered together for this magnificent event! There were more than 30 different cheeses, from regional cheeses, to the well known imported ones from all over the world on display.
My personal favorite was the Wine! Over 100 different brands where available to sample from more than 8 different countries. To mention a few, de Napa Valley, Sonoma and others from the region of California, also some of the best of Chile, Argentina, Spain, France, Italy and México. With the variety of different grapes, Chardonnay, Sauvignon blanc, Pinot Grigio, Chenin blanc, Cabernet Sauvignon, Merlot, Pinot Noir, Malbec, Shiraz and Tempranillo.
The wine had different stations strategically arranged around the room. Each station had three or more different varietals to sample. Each wine was pared with a recommended cheese. This created a remarkable tasting experience.
Some of the wines
As for sitting arrangements, they had big, long and heavy tables surrounding the room where you could sit and enjoy of the ambiance, food and of course the music. One of the hits of the night as an opening act was Monique and Daryl, a fabulous duet of contemporary Jazz. A huge hit! They blended in with the event magically!

Later in the evening as we enjoyed are wine and cheese, a group of young musicians played The Chamanes. A blast from the past, all the oldies but goodies. This is a must for the local community to save the date and add to the yearly events in Los Cabos.