3rd Annual Sea Turtle Festival Asupmatoma 2013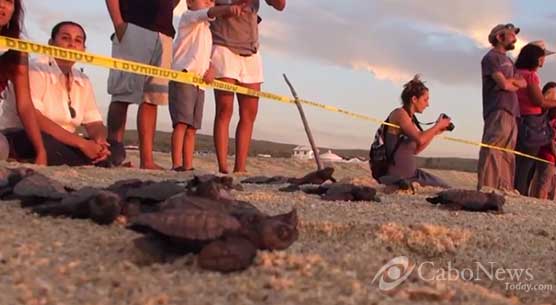 An Association for the Protection of the Environment and the Marine Turtle in Southern Baja.
ASUPMATOMA is a non-profit organization dedicated to the protection of the endangered sea turtles of Baja California Sur, Mexico, and the overall environmental sustainability of Los Cabos' beautiful beaches, lands and surrounding communities.
ASUPMATOMA was founded more than 18 years ago by René Pinal, a prominent real estate investor and conservationist in Cabo San Lucas, along with a team of biologists and local residents to address the pressing environmental issues facing Los Cabos.
ASUPMATOMA has saved tens of thousands of sea turtles in the wild and hundreds of thousands of baby sea turtle hatchlings along the beaches of Los Cabos. In addition, Pinal's natural lands protect more than 17 other species in the area, some which are also endangered.
Renate Herbeger, best known as Costa Rica Mermaid, has been swimming since 2007. Renata swims to create awareness among the people about the care of the oceans and the creatures that live there.
"Having now completed over 5,000 kilometers in 5 seasons of migratory swims, 5 in Costa Rica, 2 in Mexico, and 1 around the island of Barbados, I now have a much better sense of the seriousness of the threats to the world's oceans. In the last year and a half, almost all of the corals (with the exception of a very few specimens of brain coral) around the remote archipelago of Murcielago in northern Costa Rica have died. Corals almost everywhere are dying! I hope to open people's minds to the miracle that is marine life and to our dependence upon it."