Spring Break 2019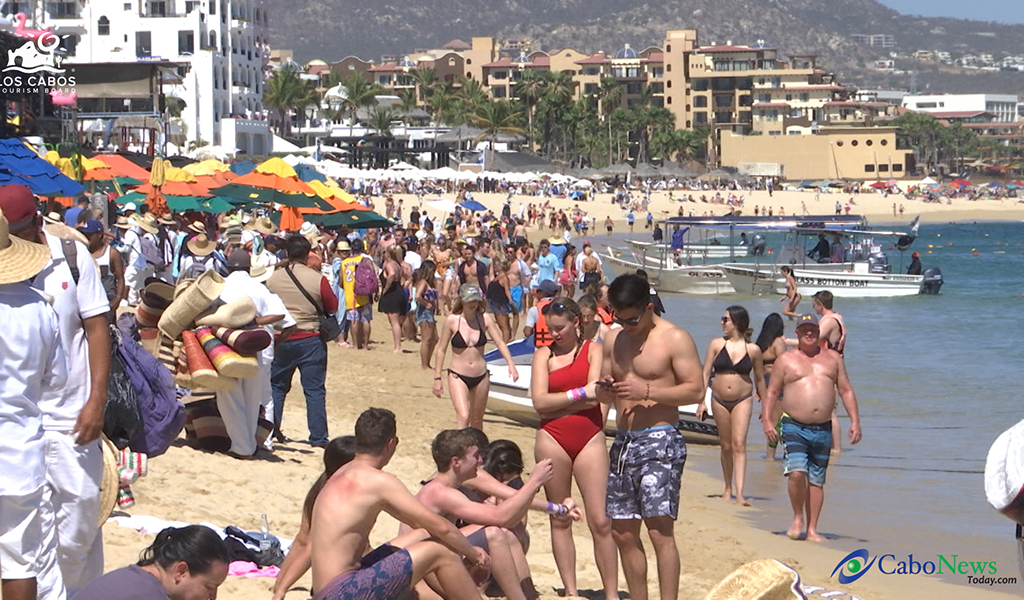 As in years past, just a few days before spring starts, It's Spring Break, the season when young students from the United States and Canada travel to Los Cabos in Baja California Sur, for an average 7-day well deserved vacation.
According to estimates from the Los Cabos Tourism office, over 20,000 fortunate students are expected to arrive in Los Cabos this year from: California, Texas and Arizona, as well as from Universities from around Mexico.
Erik Luna, restaurant manager: "We currently are at 90%, we expect that this weekend and next week we will reach top numbers, right now we're seeing about 70% American and 30% nationals ..."
Young people are enjoying El Médano beaches, as well as the many other beaches located on the 32-kilometer tourist corridor between San José del Cabo and Cabo San Lucas, where a wide variety of sea activities are offered such as: jet skis, kayaks, banana boat rides and others like diving and tours to the emblematic stone Arch at the very tip of the peninsula.
Kylie Smith from Texas: "I've had an incredible time, I've had a lot, a lot of fun, I want to go back and do it all again ... We've been diving, sun tanning, swimming, parting, we've done it all."
Eva Doe from California: "Jet skis, boat trips, golfing…"
Isabela: "... partying! ..."
Coordinated security operations on beaches, roads and throughout the Municipality of Los Cabos, began in early March.
Juan José Zamorano, Director of Security and Transit of Los Cabos: "We have approximately 90 Tourist Municipal Police engaged in this, but we also have Naval Police personnel, Military Police, Federal Police including several tours that include canine elements for the detection of vendors who intend to bring drugs to these young people."
Kylie from Texas: "... I love how safe I feel, my parents were very concerned about my safety, but I never felt insecure and I really like that ..."
It's expected that the largest influx of spring breakers will occur over the next 5 days.
Los Cabos is a wonderful place to usher in the spring felling.
Translation by Tony Perez