Philippe Cousteau in Los Cabos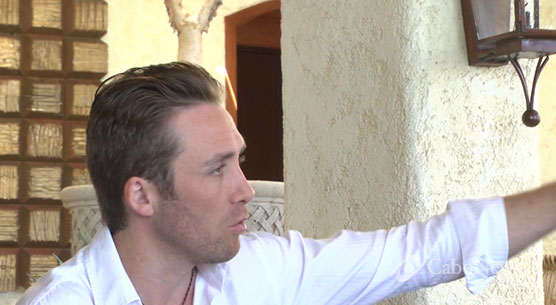 Son of Philippe, the second of four children of the so-called "Captain Planet" he remembers his father, who died in an accident when piloting a hydroplane near Lisbon in 1979.
Phillippe, heir to the legend and legacy of his grandfather, the commander, explorer, researcher of the underwater world and co-inventor of SCUBA and the underwater camera, Jacques Yves Cousteau, visited Los Cabos to talk about the Sea of Cortez and his non-profit organization EarthEco International, which seeks the protection and preservation of the seas through education.
One of the issues of most concern is that global fisheries are collapsing due to overfishing while the increase in the overall population that needs to be fed is exponential.
Philippe talks about the character and personality of his grandfather with whom he lived for 16 years until his death in 1997.
He mentioned the importance of a harmonious coexistence between tourist developments and nature.
A Historian by degree, Phillipe follows the footsteps of his father and grandfather as a journalist and special correspondent for international TV broadcasters, seeking solutions to overfishing. Phillipe acknowledges the work that has been done in Mexico, specifically in Cabo Pulmo near Los Cabos.
Like his grandfather Jacques, Philippe spends much of the year in the depths of the of the world´s oceans,conducting studies and research.
Also like his grandfather, one of his favorite sites is the Sea of Cortez, the World´s Aquarium.