Updates for Los Cabos Film Festival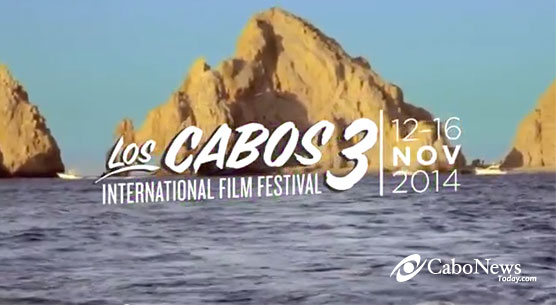 The Los Cabos International Baja Film Festival announced their official list of films ready to be screened during this 3rd annual celebration. The Festival will honor the memory of Master Gabriel Figueroa, one of the greatest movie makers from the golden age of Mexican Cinema.
National and international celebrities have been confirmed and hope this event will attract more interest than last year's festival. Due to the challenges presented by the aftermath of Hurricane Odile, the committee and sponsors decided to reduce prices even more for the local audience. Tickets will be available in Cinemex for only $20.00 pesos. They will also give away 7,000 courtesy tickets to all Cinemex projections during the festival, 500 courtesy tickets for the galas, and 800 courtesy tickets for the closing ceremony. Distribution points will be available in San Jose del Cabo, Cabo San Lucas, and La Paz.
This year three new categories will be part of this important festival. These new sections are PLAN B, DOWN, and GREEN PERSPECTIVE. PLAN B will show case those movies with musical concepts, and proposing new concepts that will capture the attention from its spectators. DOWN will project the best from the suspense, thriller, and acid humor genres in conceptual cinema. GREEN PERSPECTIVE will project 3 documentaries about environmental issues around the globe in order to create awareness.
This year the Los Cabos International Film Festival will donate 8% of the profit to Los Cabos Family Integration Department (DIF) as part of its social commitment to the destination.