Los Cabos is present at the 40Th Anniversary of Tianguis held in Acapulco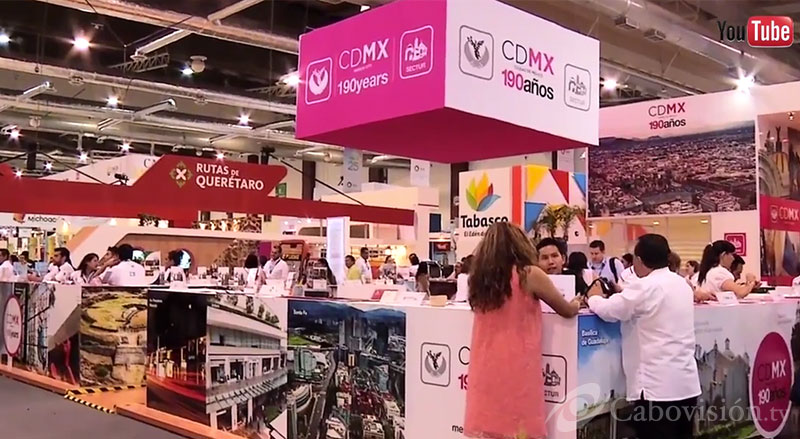 The 40th edition of Tianguis held in Acapulco from the 23 to the 27 of March concluded with a colorful note full of music, colors, traditions and typical flavors of Mexico. Los Cabos showed the world its tourist potential making this a very attractive destination for travellers worldwide.
Throughout a total of 80 business meetings with service providers and potential buyers, Luis Palacios, Commercial Director of the Tourism Board in Los Cabos (FITURCA) stated that in this edition, Los Cabos met and exceeded planned expectations.
A few of the most prominent business partners include The Mark Travel Corporation, Virtuoso, Expedia and Orbitz. They also talked with the Federal Ministry of Tourism and the Tourist Board of Mexico on the Promotion and importance of Brazil to Los Cabos.
Of equal importance were the meetings with various airlines: Aeromexico, Interjet, Volaris, Alaska Airlines and Westjet were all present, to name just a few.
There was a press conference for the media and for national and international journalists specializing in tourism, all with the intent to inform them about the full range of tourism products and services offered in Los Cabos, emphasizing the rapid recovery after Odile.
During these sessions a more personal meeting with the media was offered to the New York Times, Elite Traveler and Travel & Leisure.
Two seminars were also conducted on the subject of tourism and on detailed services offered at this location. In addition Baja California Sur hosted a dinner for its closest trading parteners held at El Encanto Hotel, where they announced that next year the Hotel Mar Adentro in San Jose del Cabo will open.