The 4th annual San Jose del Cabo Jazz Weekend Festival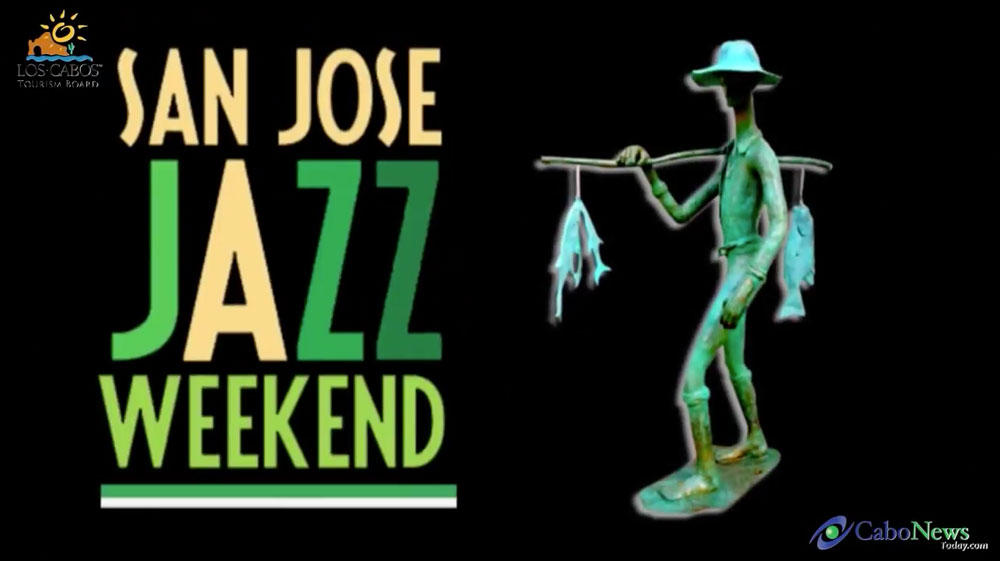 El Plaza Pescador, in the heart of the San Jose hotel zone, provided the ideal location for this annual event. The festival was blessed with perfect Los Cabos weather, which helped in creating an entertaining atmosphere where families, friends, tourists and local residents socialized while eating, drinking and of course enjoying the many jazz groups performing throughout the weekend.
The festival was free to everyone thanks to the generous support of a wide range of sponsors. Organizers such as Mario Gadsden and Asrid Castañeda, municipal representatives, the President of CANIRAC, Rodrigo Cabeza de Vaca, of Fonatur and Rubén Reachi, Director of the tourist trust de Los Cabos (FITURCA), gave the primary support of this fourth festival. It is important to mention that based on the success achieved in the past three years, the Los Cabos Tourism Board (FITURCA) has pledged their support of the festival in 2017 as part of the promotion of the many artistic attractions of Los Cabos.
The Friday and Saturday night festival attracted over 5,000 energetic jazz fans. Even though the music was the main attraction the ability for tourists and locals to blend in harmony is what made the event so special.
The parade of jazz groups began with the famous and legendary Twins of Hermes Martínez and Omar and their band.
Jonathan Ruvalcaba followed them with flamenco guitar, plus Yankar Lorenzana, Antonio Dávila and Jorge Rodríguez among others.
The renowned bass by Tito Rodríguez, accompanied the majority of the musicians and singers who graced the central stage.
Jazz Funk, Rhythm and Blues, and Contemporary Jazz with Francisco Lelo de Larrea, Pepe Sosa on drums and Joaquín González on keyboards captivated the crowd.
There was also a sampling of Faralae European Jazz and traditional Jazz Groove. Randy Leach, Marco Tulio López and Tony Cruz on his Latin Jazz piano, raised the crowd its feet and danced to the rhythm of salsa that created the one of the Festival's best moments.
The big surprise of the night was the appearance Carlo Joshua and Wibert Condez with an extraordinary demonstration of the mastery of the saxophone.
The many restaurants, bars of Plaza Pescador offered a mixture of local cuisine and international flavors, while bringing their tables to Street to add to the ambiance of the evening.
As in the three previous festivals, a space was designated for painters and other artists to exhibit their works. This added to the overall interest and cultural flavor.
Watch Video: