A Huracane Hunter aircraft visits Los Cabos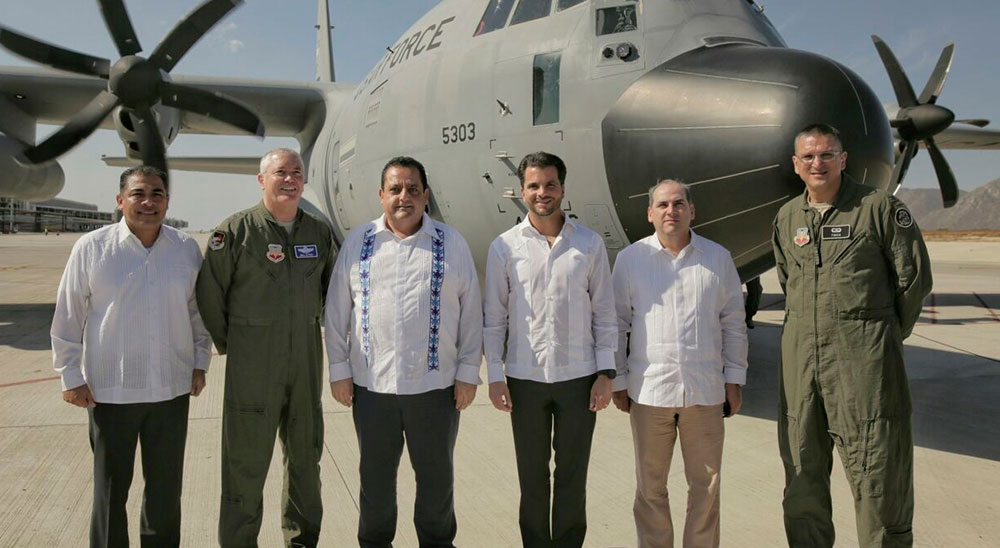 Recently arrived a Huracane Hunter airplane from the National Hurricane Center in Miami, Florida, USA, as part of the annual tour of prevention and in order to assist in preventive measures for the 2016 hurricane season.
Leesa Froelich- Official Meteorological Aerial Reconnaissance commented: "Every year we make a tour through the Caribbean and promote awareness of hurricanes and strengthen relations between our nations... because we need each other, you need us to to know the data collected, and also we need to over-fly airspace
It is a WC-130J aircraft modified to fly directly to the center of tropical cyclones, and is able to collect meteorological data to predict possible trajectories, wind strength, and general characteristics of meteors, providing information on direct and almost immediately to the community so that the authorities and population to take precautions most appropriate.
"We use it to fly into hurricanes and collect data that is a very stable and maneuverable aircraft. The information is collected and sent to the National Hurricane Center in Miami almost immediately, we use satellite communications to send data and why it is so fast", she said.
This aircraft has the capacity to house military equipment and other vehicles and adapted for moving people and medical emergency equipment; has a height of 12 meters, a length of 30 and a wingspan of 40 meters. It can reach up to 671 kilometers per hour and the approximate cost was nearly $ 50 million in 1998.
After visiting to Los Cabos, flew to Puerto Vallarta for its official presentation to the Mexican authorities and the media.