Los Cabos International Film Festival 2014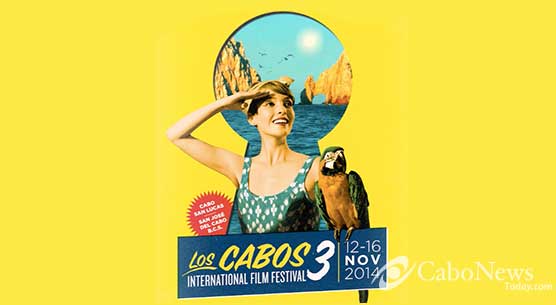 Each November in Los Cabos, one of the most beautiful places in Mexico, a space-oriented dialogue and collaboration of Mexican cinema with its cultural and commercial partners in North America held.
Los Cabos International Film Festival is a meeting dedicated to the shared vision of the multicultural and vibrant region that year after year continues to explore risky film projects, reflective and inspiring international audiences.
From 12 to 16 November 2014, strategic partners of Mexico, United States, Canada and worldwide friends, build together a platform for cultural exchange and trade area of the film in this wonderful setting of Baja California Sur.
Los Cabos International Film Festival presented in his own headquarters, Los Cabos, Baja California Sur, on Wednesday 9 July, the official image of its next edition to be held from 12 to 16 November 2014, as well as the image to represent your activities industry.
The image of the Third Edition of the Festival reaffirms support to the film industry as well as tourism. Uses a retro design fifties, a conceptual aesthetic shown between typefaces, colors and elements expressed. Represents the style that is felt in the Festival cineminuto.