Interview with Mike McGettigan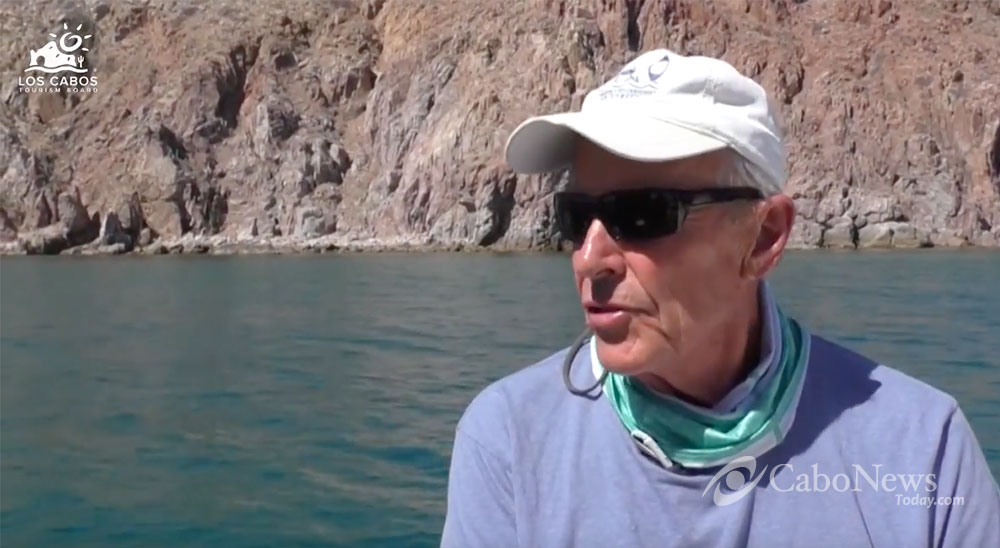 Mike McGettigan, founder of Sea Watch, has been diving and fishing the Sea of Cortez and the Revillagigedo Islands for 42 years on their boats. He has logged over 350,000 nautical miles in these waters and made more than 150 trips to the Revillagigedo Islands from 1977 when he had to use a sextant to navigate there.
American Mike McGettigan took observers aboard his 75-foot ship, the Amber III, to see firsthand the destruction caused by illegal fishing. As a result of that three-day cruise, SeaWatch, the McGettigan organization founded in 1993, teamed up with Noroeste Sustenable, based in La Paz, to form a Citizen Observatory. "We do our job at night," says founder McGettigan. "That's when 90 percent of illegal fishing takes place." Today the group operates two pangas, each labeled with huge bold black letters on the sides of the hull. McGettigan also patrols the Sea of Cortez aboard Amber III. McGettigan has also established an informal network of seafarers who transmit information on illegal fishing to the Citizens Observatory. A primary goal of SeaWatch's goal is to try to stop the huge illegal transfer that is stripping the fish population of and around the Bay of La Paz.
McGettigan has the tall, tense construction of a lifelong water man and the public relations expert of a mass communications expert. Working with Armando Figaredo, the on-air representative of Mexico's influential television and radio network, SeaWatch has produced more than 150 television segments of three to five minutes duration that have been broadcast worldwide. McGettigan has partnered with the Mexican Navy and ProNatura, another non-governmental conservation group, to lead a team that is building artificial reefs by identifying, clearing, and sinking surplus vessels that create havens for fish to hide and raise. He writes articles and has been written in Los Angeles Times, Western Outdoor News and other influential media. He has sought partnerships with conservationists, non-governmental organizations (NGOs), sport fishermen, researchers, as well as honest and illegal fishermen throughout the Sea of Cortez. He has accumulated thousands of hours of video and tens of thousands of photographs documenting almost all the activities taking place in his beloved Mar. "Fisheries in the Sea of Cortez can only be recovered if there are clear regulations designed to stop predatory fishing practices" , Says McGettigan. "We need vigilance and impartiality in the enforcement of the law that will win the respect of both the fishing community and the public."