Bisbee's Black and Blue fishing tournament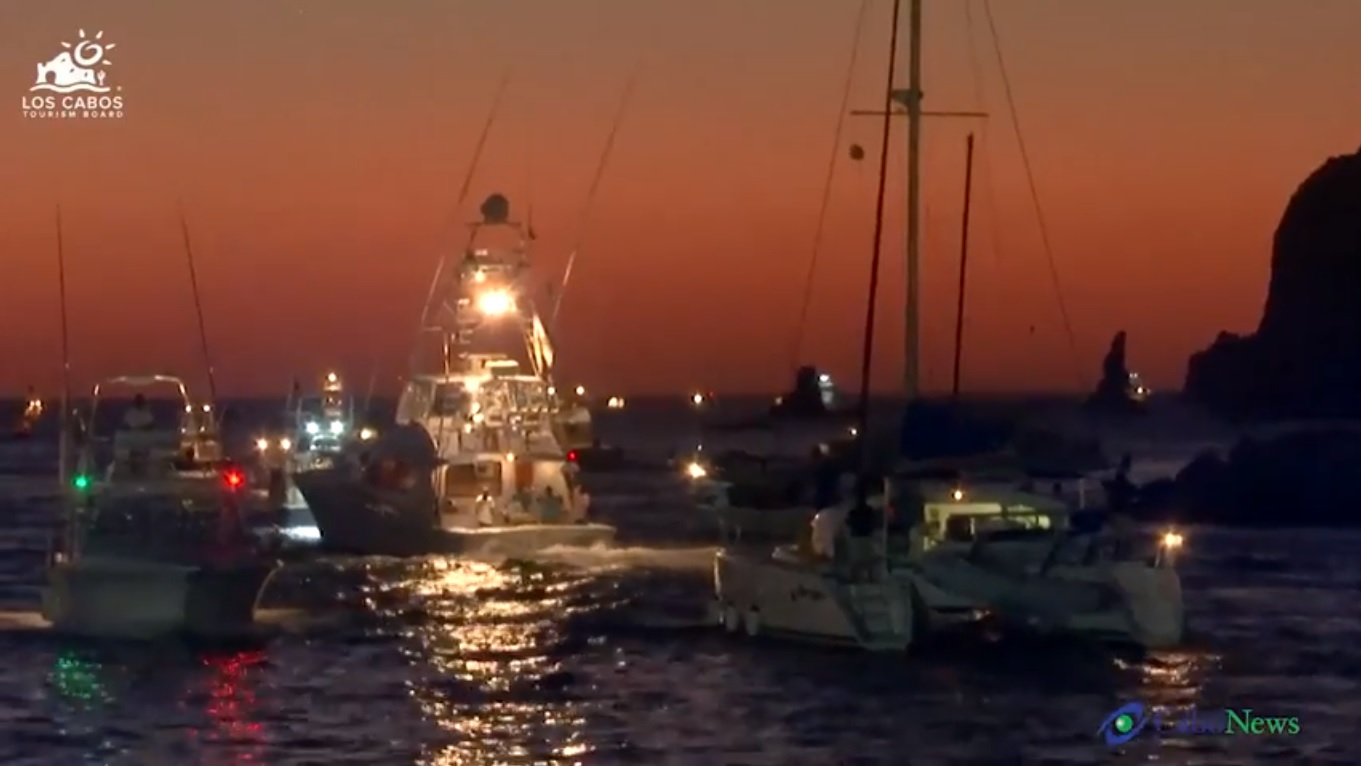 Bisbee's Black and Blue fishing tournament
In Cabo San Lucas, Baja California Sur, after three days of fishing concluded the thirty-seventh edition of the Bisbee's Black and Blue fishing tournament, considered to be the largest reward competition in the world with just over 3. 2 million, Dollars cash in prizes.
This year 807 anglers participated, distributed into 120 teams representing the five continents.
Cilcerio Mercado, Tournament Coordinator: "... this tournament is only about blue and black marlin, and has a minimum weight of 300 pounds, anything less than that weight does not qualify ..."
For almost 40 years now this tournament is a very special event for all local fishermen.
Roberto Márquez, Fisherman of Cabo San Lucas: "... since I have use of reason this tournament has been it for me ..., this has been like a party for all that fishermen are"
The first place winner and his team that took home almost a million dollars with a marlin of more than 596 pounds.
Frank, Tiana, San Diego, Winner: (translation) "... I would say about 45 minutes, you know, it's hard to say when you're with all the adrenaline and focused on what you're doing ... I love it here, I come every year, the weather is wonderful, the fishing is great and that is what makes it worthwhile here, it's a great experience, always happy to come to Los Cabos "
During this tournament, 14 black marlins were captured, as well as 54 blue, 10 striped and one sailfish were reported.
However, in this circuit the conservation of the species is promoted, under the modality of "catch and release" using video in the reporting process.
With this tournament, one of the most important worldwide, an estimated an economic benefit of more than twelve million dollars is assured for the tourist destination of Los Cabos.
Insert Rodrigo Esponda, Dir. Del FITURCA: "we know that sport fishing is a very important travel motivator for the destination, 10% of the tourist flow that comes to the destination expresses the main reason is the practice of sport fishing, and also this makes, generates a much larger tourist economic benefit, 3 times more than the average tourist in the destination"