Overall summary of FITUR 2018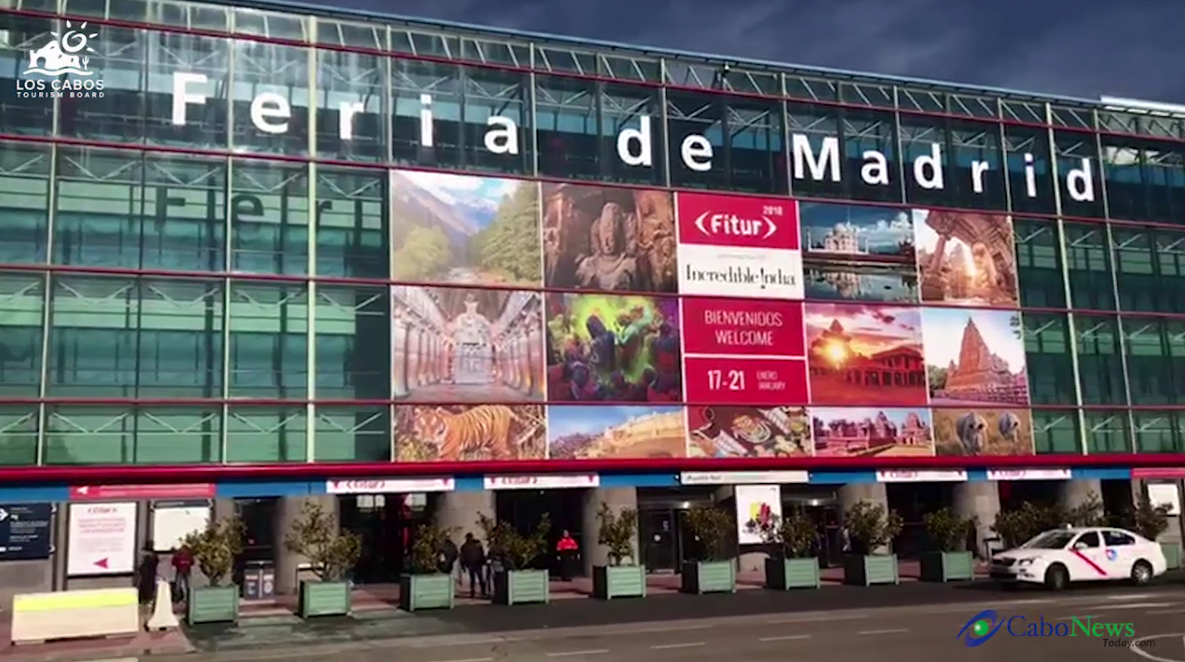 From the 17th to 21st of January, the International Tourism Fair of Madrid (FITUR) was held, bringing together the best of the industry to publicize the latest proposals, destinations and news, as well as to attend business appointments for the industry without chimneys.
For the inaugural event Spanish monarchs King Philip VI and Queen Letizia were present.
This 38th edition of FITUR counted with the participation of 165 countries, distributed in 8 pavilions; Europe, Far and Middle East, America, Africa, India, Asia and the Pacific; a pavilion for companies, another for official organisms, and on this occasion technology was part of the main themes of the Fair.
Presiding The official inauguration of the Mexico pavilion was federal Tourism Secretary - Enrique de la Madrid together with Director of the Tourism Promotion Council, Héctor Flores and the ambassador of Mexico in Spain, as well as the governors of Sinaloa, Quirino Ordaz and Alejandro Murat from Oaxaca, were present amongst other personalities.
It is estimated that just over 250 thousand visitors attended the fair, including industry and interested professionals. Over 860 exhibitors, more than 7,500 journalists, 5,000 media and 6,800 scheduled business appointments took place with just over 9,900 participating companies .
Mexico's Secretary of Tourism - Enrique de la Madrid, presented the promotional campaign "Mexico, a world in itself" as well as the book on gastronomy "Mexico Culinary Encounters" as well as a video called "El Racional" where a fraternal message is sent to all of Spain.
Enrique de la Madrid, Federal Tourism Secretary: "I would like to present "El Racional and the new promotional campaign for Mexico, "A world of its own"
The presentation took place in the elegant and stately grounds of the Teatro Real de la Ópera in Madrid, facing the Royal Palace or Palacio de Oriente in Madrid.
At the Mexican Pavilion, in addition to Los Cabos and the rest of Baja California Sur, there were other destinations throughout the country as well as hotel chains and Tour Operators.
Within the framework of this fair, Santiago Quiroga, Director of Expansion of IFEMA, which is the company that organizes this event year after year, along with José Miguel Hernández, Director of Sales to Government of ACTIDEA and Genaro Ruiz, State Secretary of Tourism of Baja California Sur, officially announced that starting March 26th, ACTIDEA will begin operating and managing the Los Cabos Convention Center, where rehabilitation work has already been taking place for several weeks.
Santiago Quiroga, Director of Expansion at IFEMA: "Well what is important is that we have found a working group between the government of Baja California Sur, ACTIDEA and us that I believe is very effective and above all that we are all very committed and very excited which is as important as being engaged. "<
José Miguel Hernández, Dir. Of Sales to Government ACTIDEA: "With great joy I tell you that the ICC Baja Sur project will start operations on March 26th, 2018"
Genaro Ruiz, Secretary of Turism of BCS: "I am sure that with the great experience of IFEMA, with the experience that the Mexican company ACTIDEA has, with the association they have, the results will be very successful not only for Baja California Sur, for Los Cabos and La Paz, but also for all of Mexico "
For its part, the Tourism Trust fund of Los Cabos announced that important agreements were finalized:
Rodrigo Esponda, Dir. Of the Los Cabos Tourism Trust: " We have signed very important agreements with Virtuoso Agencies, and they will do a catalog on Luxury Mexico, and of couse Los Cabos is included, and we have had different meetings with the main tour operators consortia travel agencies that are focus on specialize in the luxury segment, we know there is a flow of European that haven't traveling to Los Cabos, we want to increase it, and we know that we are sure that in this year 2018 and 2019, we will see an increase in the number of visitors from these countries, we have a fantastic offer and we have received very good comments for example, for weddings and honeymoons, that Los Cabos is a perfect destination to organize these events"
With international information from Armando Figaredo
I´m Tony Perez for Cabo News Today.