Jet surfing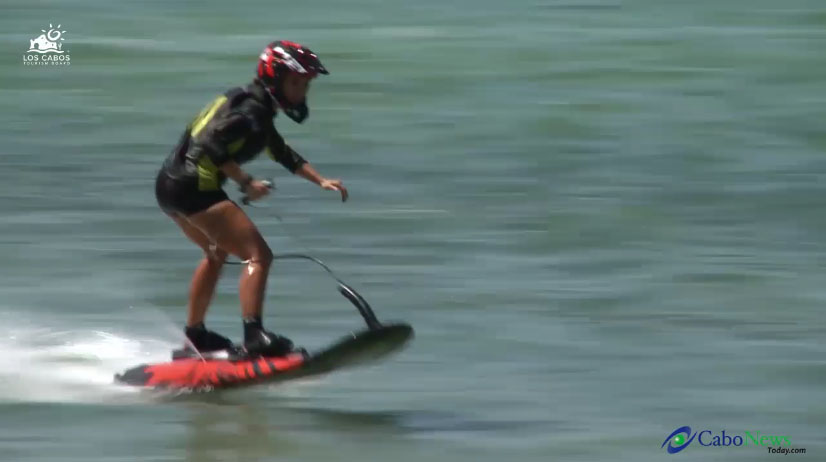 Jet surfing is practically a new sport in Mexico and here on the beaches of La Paz, Baja California Sur.
It has attracted a lot of attention.
The sport consists of a surfboard that has an integrated motor that can be controlled by the surfer who is atached to a line that serves to maintain balance while moving on water.
With a community estimated to be over 250 enthusiasts, the number of fans increases day by day.
Jesus Zaragoza, Jet Surf Representative for BCS: "In Mexico it has been four years since we started in 2014, it has grown a lot, there are 250 tables in the whole republic, we have representation in Cancun, DF, Vallarta and La Paz so that makes it more versatile and accessible".
This sport is compared with other extreme disciplines that require skill and good physical condition since leg strength is required to maintain good stability and avoid skidding at a minimum speed of thirty and a maximum of up to seventy kilometers per hour.
Franco Fabio // Jet Surf Practitioner: "I have done skydiving, but this sport is the top of the top, it is being in contact with nature, the views, everything is something incredible is not something that you need so much experience, anyone can take it with a couple of classes and have a lot of fun. "
For surf lovers this is a new way to enjoy the ocean, the sun, speed and adrenalin but without the need to wait for a wave.
With information from Armando Figaredo.
I´m Tony Perez Dillon