Good news Los Cabos Tennis Open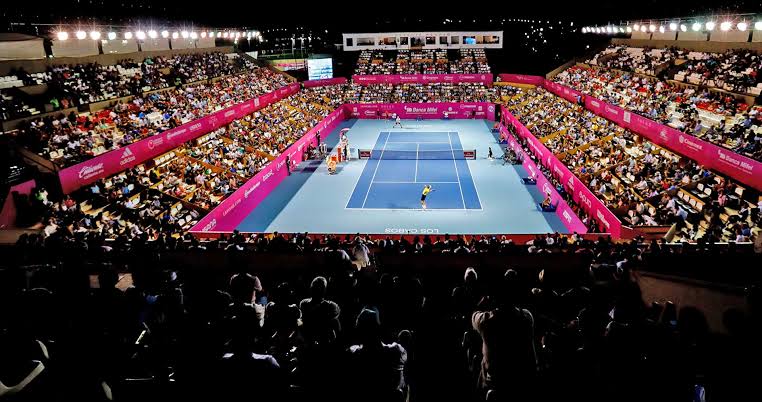 Good news continues to reach out to the Los Cabos Tennis Open. Just a few weeks before its fourth edition is held, the organization has confirmed the return of Argentines, Juan Martin Del Potro to the tournament to take place in Los Cabos.
Ranked 12th in the world rankings after his recent participation in Roland Garros, Del Potro has chosen ATC 2019 as his first hardcourt tournament in the second half of the season.
It should be noted that, in the days after the final that he played in Los Cabos, Del Potro reached third place in the world ranking, the best position of his career and with which he appeared at the US Open. In that tournament, the Argentine tennis player reached the final, where he lost to Serbian Novak Djokovic.
Weeks after his adventure at Flushing Meadows, Del Potro suffered a knee injury at the Shanghai Masters, which prevented him from participating in the Nitto ATP Finals and closing the season satisfactorily.
After a rehabilitation of six months and a first return in February of this year, the one born in Tandil, Argentina finally returned to the courts in Madrid. A couple of weeks after his reappearance in the Spanish capital, Del Potro was present in Rome and there he reached the quarterfinals, where he led the world number one, Novak Djokovic, to a dramatic definition of three sets.
At Roland Garros, Del Potro showed signs of his physical improvement as he advanced to the 16th Round, where he fell to Russian Karen Khachanov. Along the way, the 30-year-old tennis player defeated Chilean Nicolás Jarry, the Japanese Yoshihito Nishioka and the Australian Jordan Thompson.
"It's great news for us that [Juan Martín] Del Potro has decided to return to Los Cabos," said
José Antonio Fernández, Director of the Los Cabos Open. "We have a great relationship with him and his team, we know they were very grateful for the total experience we offered them last year."
Del Potro, next to dispute the Grass Tour and Wimbledon, joins the defending tournament champion the Italian Fabio Fognini, the Bulgarian Grigor Dimitrov, the Spaniard Feliciano Lopez, and his compatriot Diego Schwartzman.
"Tennis is a sport capable of offering immediate rematches, and now we are facing the possibility that Del Potro and Fognini will meet again in Los Cabos, but we are sure that this year's competition will be closer, especially for the names that are already confirmed and those that we will announce in the coming days, "Fernandez said.
The fourth edition of the Tennis Open will take place July 29 to August 3ed at Delmar International School. Tickets are on sale at ticket offices in Mexico City and Los Cabos, and through the Ticketmaster system.
Translation by Tony Perez Dillon