A unique and special Wedding Experience Under the Sea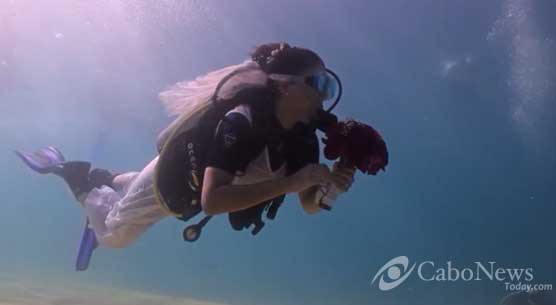 Los Cabos are happy to welcome day-trippers on their 60-foot yellow semisubmersible for some of the best sightseeing in all of San Lucas Bay.

The company has been operating in Los Cabos since 2008, and its tours offer a unique blend of both top-deck views of the marina, Médano Beach, and Land's End, as well as spectacular underwater views of the extensive marine life that inhabits the Sea of Cortes.
Once the submarine clears the marina, the climate-controlled underwater viewing cabin is opened, with leather-padded stools situated in front of large port hole windows on either side.
Each seat has a viewing guide attached, showing almost 70 species of marine life that may be seen on the tour, including leopard sharks, manta rays, moray eels, and colorful king angelfish, puffer fish, parrotfish, and gaff-topsail catfish. There is a crew member below to answer questions and assist in identifying the various types of fish.