Esteban Toledo wins his second golf tournament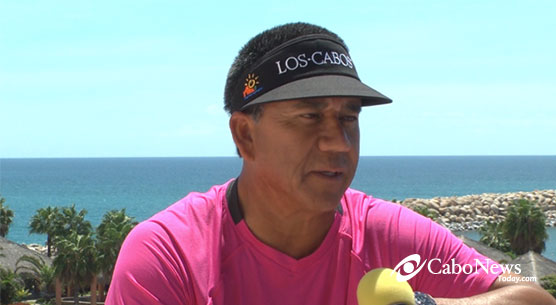 The well-known Mexican golfer Esteban Toledo, who represents Los Cabos, won first place in the Championship Senior GPA. He finished only five shots under the US Champion Kenny Perry and Duffy Waldorf. This tournament took place in Montreal from the 6th to the 8th of September
Toledo was wearing his traditional visor and T-shirt with the Los Cabos logo. He took home $246,000 USD, reaching ninth place in the prize money that has been won in this season's championship.
This was Toledo's second tournament victory after winning the "Insperity" Championship that was held in Woodlands, Texas last 5th May. Out of 71 participating golfers of the best in the Senior GPA, Toledo stands in eleventh place overall.
This is how Toledo continues representing Los Cabos and Mexico with his excellent achievements, making him the first to reach this position in Mexican golf history.