The Annual Golf Tournament for Developers at Quivira Golf Course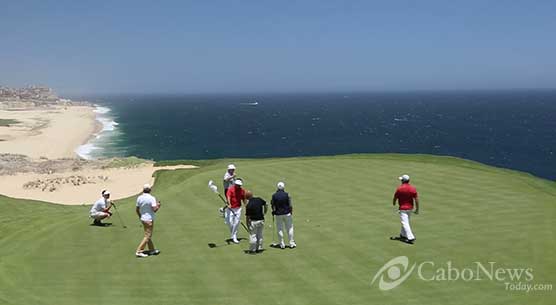 As part of the inauguration of the field Quivira golf, held the annual golf tournament developers of Los Cabos, in which counted with the participation of renowned Mexican golfer Esteban Toledo, who enjoyed along with Ernesto Coppel, developer and owner of the golf course.
The course is a Jack Nicklaus design which trace between dunes and cliffs by the sea in harmony with a landscape of wonder, framed by the picture of the "Old Lighthouse" Los Cabos
Quivira Golf Club is accessible to guests of the four Pueblo Bonito Oceanfront Resorts & Spas in Los Cabos, and to owners of properties in Copala, Montecristo Estates Luxury Villas and Residences Novaispania. Of Each of the Pueblo Bonito Resorts Welcomes guests with upscale accommodations and service, fine dining and a host on-site amenities.