Ironman Los Cabos 2014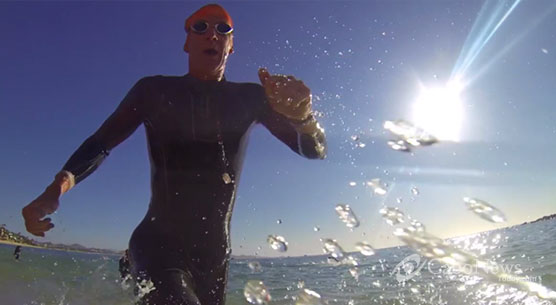 Los Cabos, the stunning world-wide resort destination located at the tip of the Baja Peninsula in Baja California Sur, welcomes for the second consecutive year the Ironman series returning to Los Cabos, with contestants vying for the 50 qualifying spots available for the Ironman World Championship in Hawaii, as well as the self-satisfaction that comes from completing one of the world's sternest tests: a 2.4-mile swim, a 112-mile bike ride, and a marathon-length 26.2-mile run.
This year's course will be similar to last year's, with the swim taking place off Palmilla Beach, and the run finishing in front of City Hall in San José del Cabo. There have been changes to the biking portion of the race, which will now include three laps between Cabo San Lucas and San José del Cabo.
With the participation of over 1,200 athletes from 46 different countries, an 80/20 male/female participation ratio, and 46 elites counted in the professional category, Ironman's second edition in Los Cabos was a huge success.
The category with the largest number of participants was between 40 to 44 years old with 193 athletes. Two records were set by participants over 70 years old.
Cabo San Lucas and San José del Cabo offers views of rugged cliffs, desert vistas and mountains that are bound together by a wash of colors that are unmistakably Cabo's.