The eleventh edition of the Festival de Cine de Todos Santos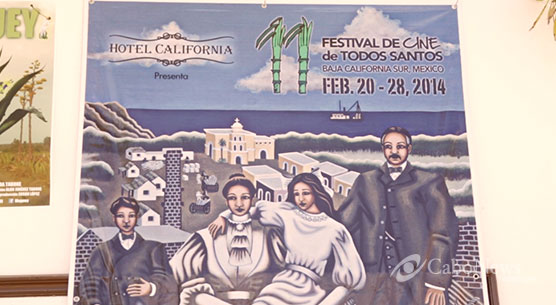 From February 20 threw the 26 th, 2014 the Film festival was held in the heart of Todos Santos, Sylvia Perel, director of the San Francisco Latino Film Festival and the Latino Festival of Redwood City, California put together one more year of this amazing fest. This year it benefited, with the objective of teaching the children of the Todos Santos area about filmmaking.
Eleven years of passion and dedication has helped the community to appreciate Film as a way of art. This has been a year of hard work and a lot of satisfaction with our program "Youth in Video".
Prestigious professionals from Mexico and the U.S. came together to support this amazing event. With the support of many volunteers and over 80 children and youngsters participated last summer. The result has been the production of our first feature film ALL SAINTS mills, a documentary and four Clay-Animation that will debut during the FCTS.
The town of Todos Santos is proud of the path that has taken the production The Ahorcadita (2013. It has won several national awards and currently continues its path in festivals in Mexico and Spain. Leonardo Perel Ahorcadita keep walking with the hand.